Contact Cedar Solar
Thinking of switching to solar? Contact Cedar Solar today. We are here to help you. We can send you more info and help you with a quotation. If you know the specs of your borehole you can click here. We will do a pump sizing for you and send you a quotation. We can also put you in contact with an installer near you.
South Africa
Address: Unit 8, Cranberry Industrial Park, Cranberry Street, Honeydew, Johannesburg, 2040
Office: +27 11 794 4664
Email: [email protected]
Find Us on Google Maps: https://goo.gl/maps/uGdbHcr54Cmex8bj8
Namibia
Address: 527 Dante Street, Prosperita, Windhoek, Namibia.
Office: +264 61 256700
Email: [email protected]
Customer Support
Support Number: 079 722 8895
Monday to Friday 08:00 – 16:30
Email: [email protected]
We have an extensive network of resellers & installers in Southern Africa. Contact Cedar Solar and we will put you in touch with your nearest solar professional.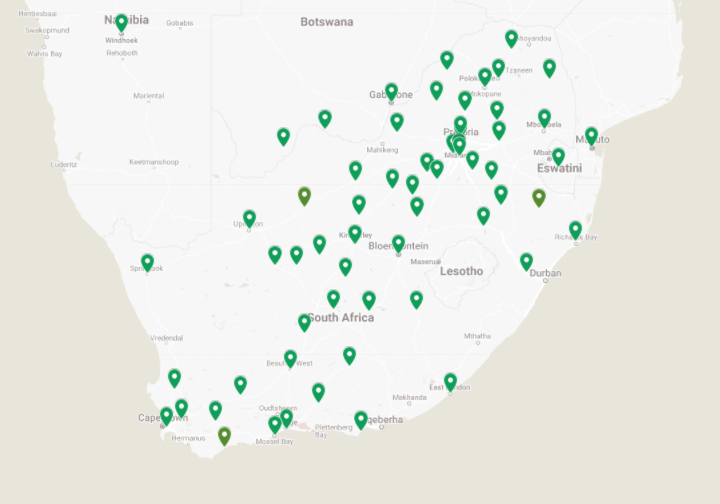 Cedar Solar is part of South African Photovoltaic Industry Association
SAPVIA has been at the forefront of developing South Africa's flourishing renewable energy sector since 2010. SAPVIA is the go-to organisation for all matters relating to the development, regulation and promotion of solar PV in South Africa. This member-led organisation was formed with the express purpose of delivering a solar PV powered future for South Africa. The association advocates, engages and influences on behalf of the members. The goal is to harness the power of solar and capitalise on the opportunities it offers for individuals and all of South Africa.
SAPVIA also endorses the PV Greencard accreditation. The PV GreenCard has been developed to promote safe and high-quality Solar PV installations. All PV GreenCard registered companies have successfully completed a skills assessment process. They adhere to technical as well as safety standards and regulations.