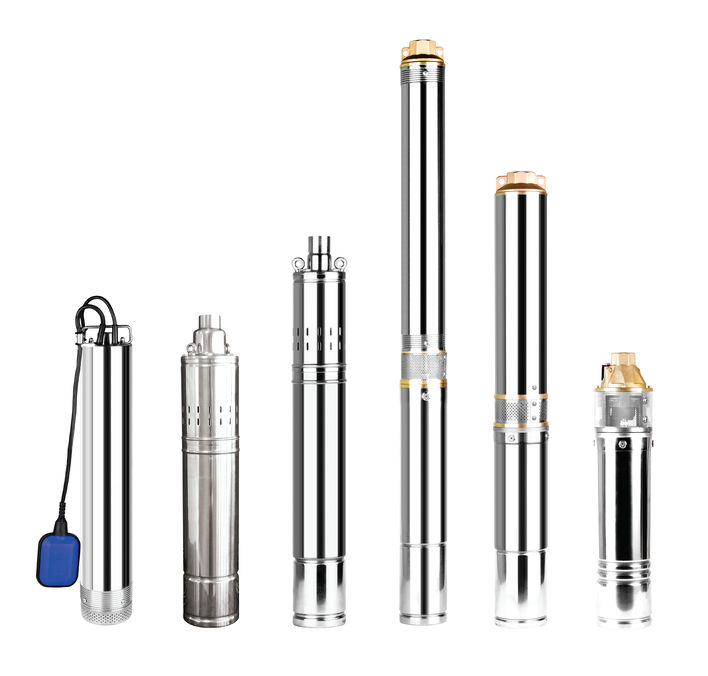 DC Solar Water Pumps
We have been selling our range of DC solar water pumps in South Africa for the last 10 years. The DC pump range works well for boreholes up to 112 meters deep. If your Total Dynamic Head is more or you need more water from your borehole the MultiFlow range or a pump drive solution will do the job.
This will ensure you get exactly the solar water pump you need.
Ceva 55 with 2 x 90w modules
Ceva 55 with 1 x 330w modules
Ceva 80 with 3 x 90w modules
Ceva 80 with 2 x 270w modules
Ceva 80 with 6 x 90w modules
Ceva 100 with 2 x 330w modules
Bovem 70 with 2 x 330w modules
Bovem 140 with 6 x 270w modules
Fortis 130 with 4 x 270w modules Save
MultiFlow AC/DC Hybrid Pump Range
The MultiFlow range of AC/DC hybrid solar water pumps are fitted with a permanent magnet and brushless motor which enables the efficient use of energy from a wide range of supply options. The pump system offers the perfect water supply solution in remote areas where water is scarce and utility power supply is non-existent or unreliable. The motor is water filled and poses no pollution risk to drinking water. The controller is inside the motor to make the system easier to install and more reliable. The controller has MPPT (Maximum Power Point Tracking) functionality for optimal solar power generation.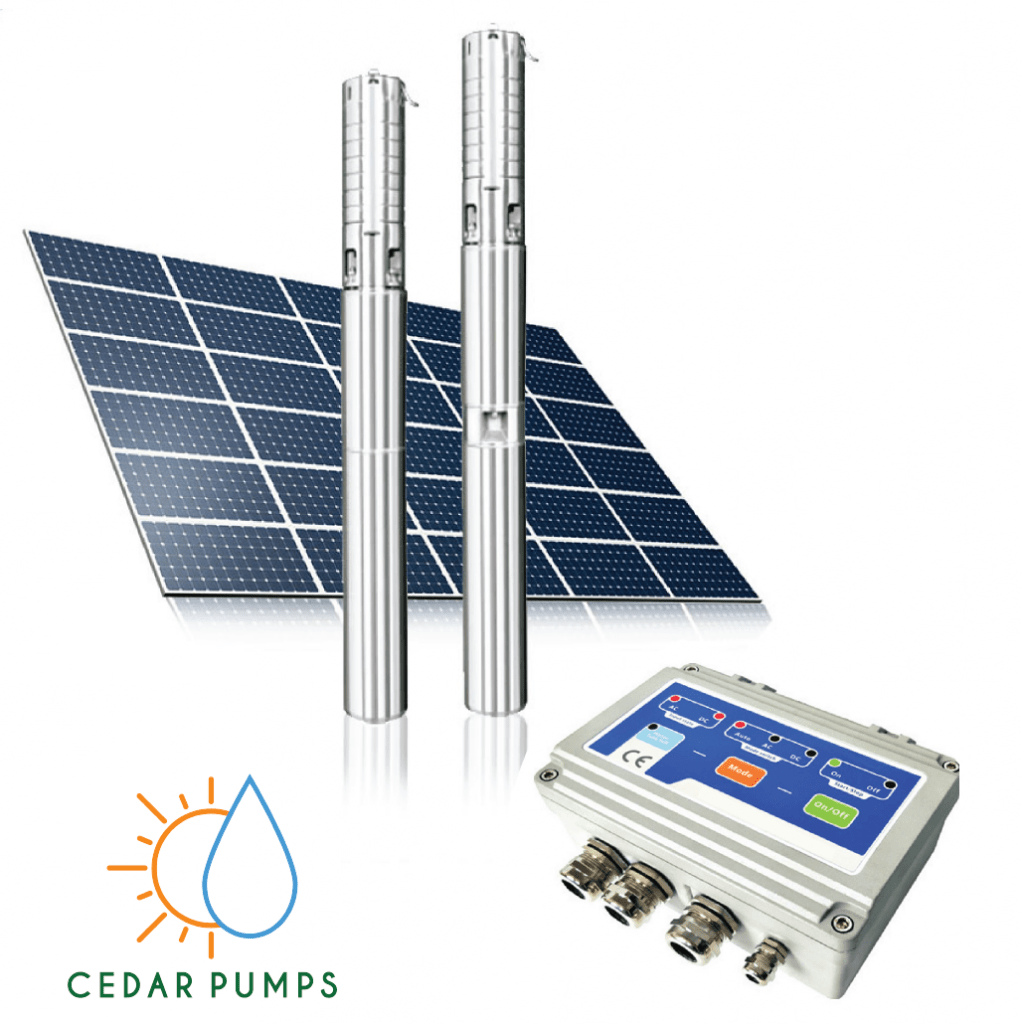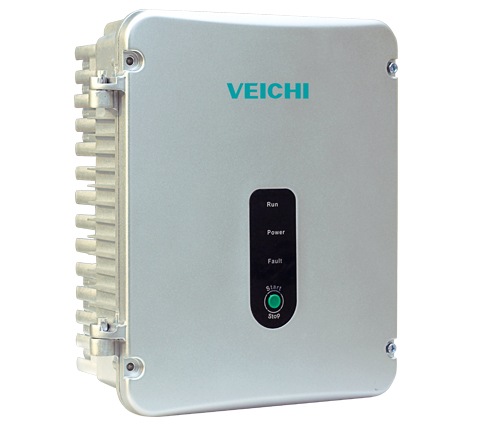 Pump Drives
Our Veichi Drive systems are for deeper boreholes or if the DC Range of pumps wont deliver enough water. We have installed solar Drive systems that deliver up to 80 000 liters of water per hour. The system consists of solar panels, a drive to convert DC power to AC power & a AC water pump. We have 9 year's of experience in Drive projects and a knowledgeable team that will ensure we guide you through the process of selecting the correct solar water pump. We will help you every step of the way: from sizing the correct system to ensuring your water tanks are full of water. Contact us today to speak to one of our technical advisers. Click Here.