Cedar Solar is a B2B supplier of solar hardware. Our warehouses in Johannesburg, Cape Town and Namibia support a strong network of solar installers in Southern Africa.
Our solar water division supplies our own Cedar Pumps® range of solar water pumps as well as Veichi pump drives. Our energy system division supplies reputable solar brands including Veichi, Victron, Blue Nova, Revov, Renewsys, Scout, Suntree and Jinko.
Cedar Solar was established in 2010 with the aim of helping South Africans be less reliant on the utility grid by utilizing solar energy to produce power and pump water.
12 years industry experience
Competitive pricing & strong stockholding
In-house pump sizing software (Data driven approach)
Knowledgeable technical and after-sales support team
Repair center for solar hardware
PV Greencard accredited installation team
Large installer network. 150 installers can help you all over Southern Africa.
Online reseller portal
Member of SAPVIA – The South African Photovoltaic Industry Association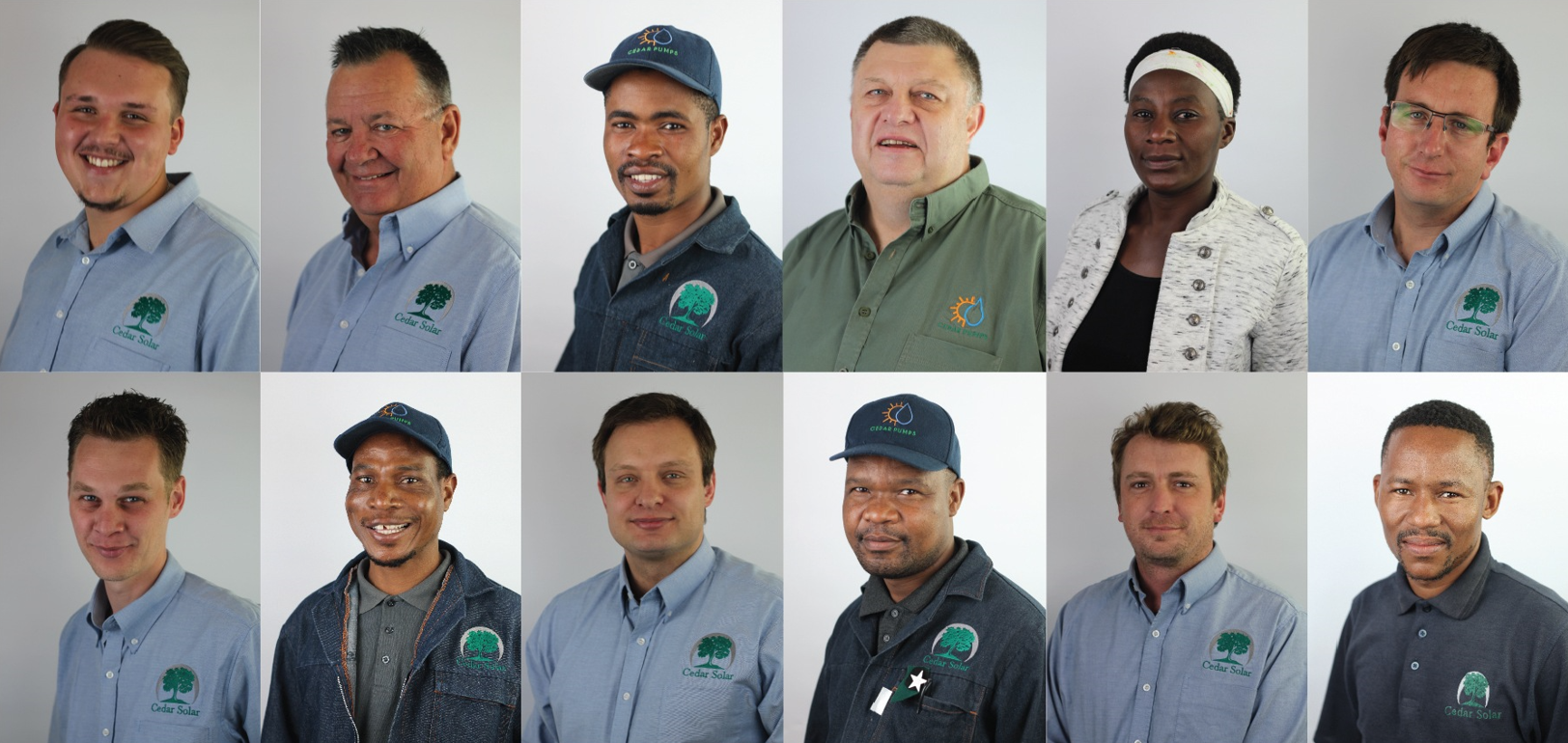 Wholesale Supplier of Premium Brands you can Trust