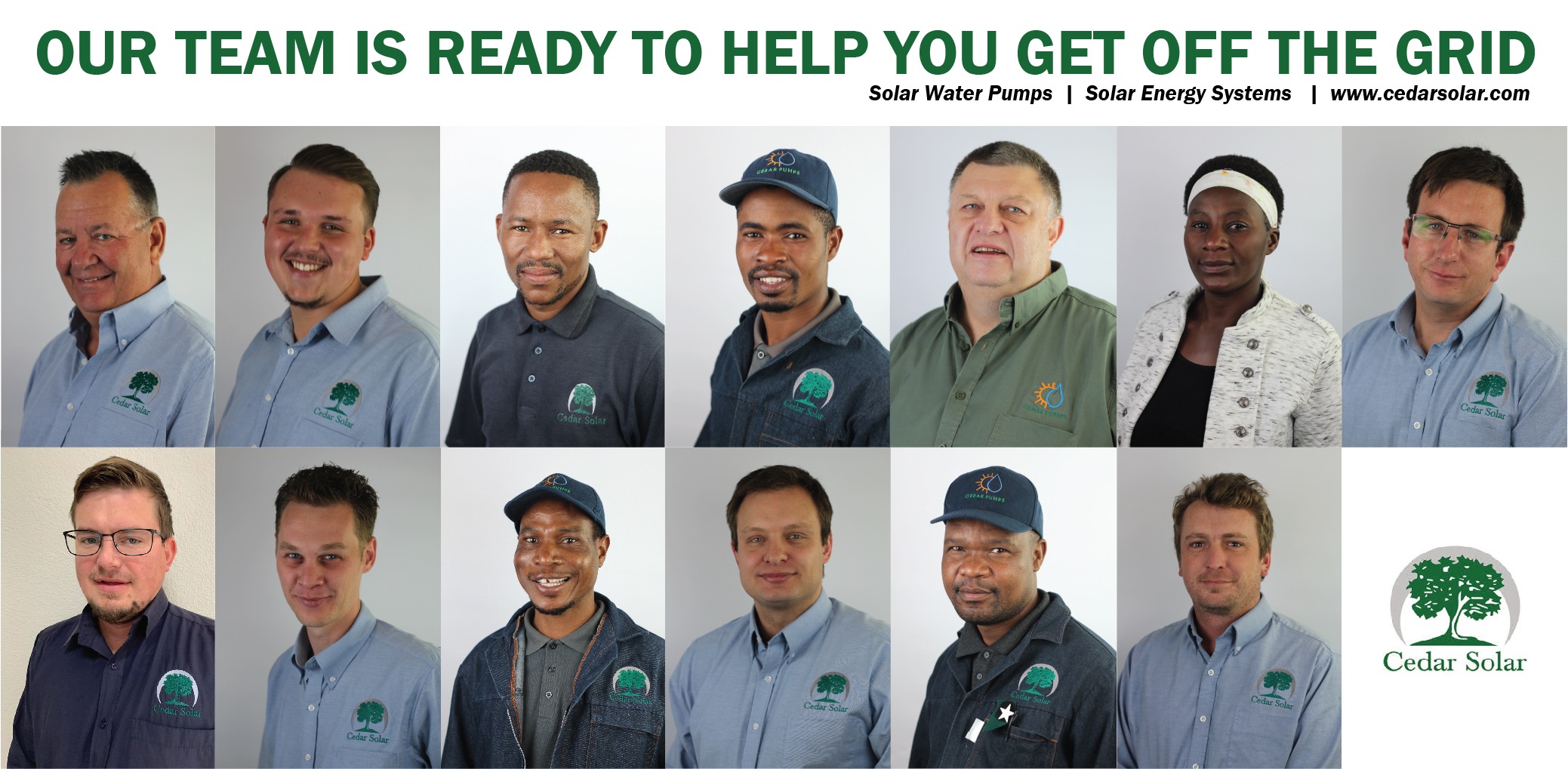 Cedar Solar specialises in solar energy systems and solar water pumping solutions. Cedar Solar was established in 2010. The aim was to help the agricultural sector reduce operational costs by taking advantage of renewable energy. The initial product research and development was completed in Namibia. The result was a DC water pump range that is reliable, affordable and works well in Southern African conditions. Following initial successes in Namibia, we opened a office in Johannesburg, South Africa in 2012. Since then we have developed an extensive network of independent re-sellers to service the whole of Southern Africa and established ourselves as an important player in the solar water pump market.
The solar rooftop division was created in 2015 specialising in solar energy systems. We install backup, hybrid and off-grid solar systems for homes and businesses.
We are well established with 10 years of solar experience. We only use reliable solar hardware with performance guarantees. Our knowledgeable technical team guides clients from initial system design through to installation and maintenance. We simplify the process of switching to solar for our customers and ensure that results meet their initial expectations.
We pride ourselves on our after-sales support. Our technical team is always ready to help.
We do business with a strong network of resellers (100+) selling our established, value-for-money pump brand.
In-house marketing and technical support for all resellers.
Online Sizing APP to ensure the recommended system delivers as expected.
Johannesburg, Cape Town and Windhoek branches serving South Africa and the rest of Southern Africa
WE ARE SERIOUS ABOUT SOLAR